17 April 2013
Book chapter: "Recreational Drug Use and the Club Scene"
Book chapter by Margaretha Järvinen, Professor at the Department of Sociology, in "The Routledge Handbook of Leisure Studies" (ed. by Tony Blackshaw)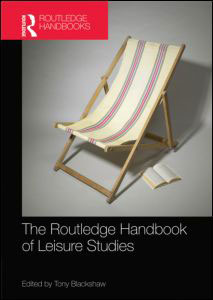 Handbook of leisure studies
"The Routledge Handbook of Leisure Studies" addresses the dynamics of the transformation of leisure in contemporary societies, tracing the emergent issues at stake in the discipline. The book contains original work from key scholars across the globe, including those working outside the leisure studies mainstream.

The book showcases the state of the art of contemporary leisure studies, covering key topics and key thinkers, from Bourdieu to Baudrillard, and suggests that leisure in the 21st century should be understood as centering on a new 'Big Seven';
holidays
drinking
drugs
sex
gambling
TV
shopping
Studies on club drug use
Margaretha Järvinen's chapter "Recreational Drug Use and the Club Scene" highlights the radical increase in the use of ecstasy, amphetamine, cocaine and other club drugs in recent decades and discusses some of the most important research contributions in the field.

The chapter argues that cultural studies on club drug use have been an important corrective to the previously all-dominant pathology paradigm within drug research. In the traditional paradigm, illegal drugs were seen as substances that in the first place "trick" people, then "trap" them and finally "entomb" them (Manderson 2005).

New perspectives on the use of illegal drugs
In contrast, newer research depicts drug use as "normalized behaviour", "controlled loss of control", or "calculated hedonism". With this development, research on illegal drug use has moved from being part of the sociology of deviance to being one of the Big Seven research areas within leisure studies.

The chapter also addresses the question; what happens when occasional use becomes regular – and potentially uncontrolled – use.

Go to the website of the publisher and purchase the book.