19 October 2022
'We need the money': how welfare anxiety justifies penal and social reforms in immigration debate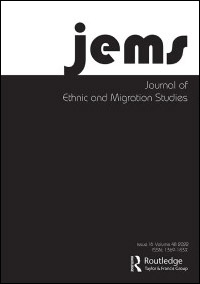 Research Fellow Noa Milman has contributed the article ''We need the money': how welfare anxiety justifies penal and social reforms in immigration debate' to the Journal of Ethnic and Migration Studies.
In the article, the author investigates the intersection between immigration, welfare and criminal justice policies in Denmark based on a study conducted during her fellowship at the Department of Sociology from 2019-2022.
The response of welfare states to immigration is a topic of concern for scholars of welfare and scholars of crime and society. Yet, debates about immigration and crime as well as immigration and welfare are often separated in academic literature. The paper advances both literatures by studying the mechanisms that drive welfare chauvinism and penal nationalism in relationship to each other.
The study is based on a large-scale Critical Discourse Analysis of political and media debates in Denmark to show how immigration is constructed in ways that justify welfare and penal policy reforms like the 'Gang Laws Package' from 2017 and the 'Ghetto Package' from 2018.
The analysis shows that policy shifts in Denmark – towards a two-tier exclusionary welfare system, and towards penal nationalism that reserves harsher punishment for immigrants – are driven by a discourse that constructs immigrants as threatening welfare first, and only secondarily as threatening personal safety. Or to put it differently: The negative construction of immigrants focused primarily on the threat they pose to the economy, while crime control was a secondary concern – and often woven into the dominant welfare concerns.
Based on the empirical data, the article argues that anxieties about the impact of immigration on the integrity of the welfare state is what drives and justifies the construction of a two-tiered welfare and criminal justice system.
Read the article (open access): 'We need the money': how welfare anxiety justifies penal and social reforms in immigration debate
Topics