6 November 2023
Five social science projects to investigate green transition
DFF grants
Five projects in Anthropology, Sociology and Political Science receive a total of DKK 15.8 million from Independent Research Fund Denmark (DFF) from the programme supporting independent green research.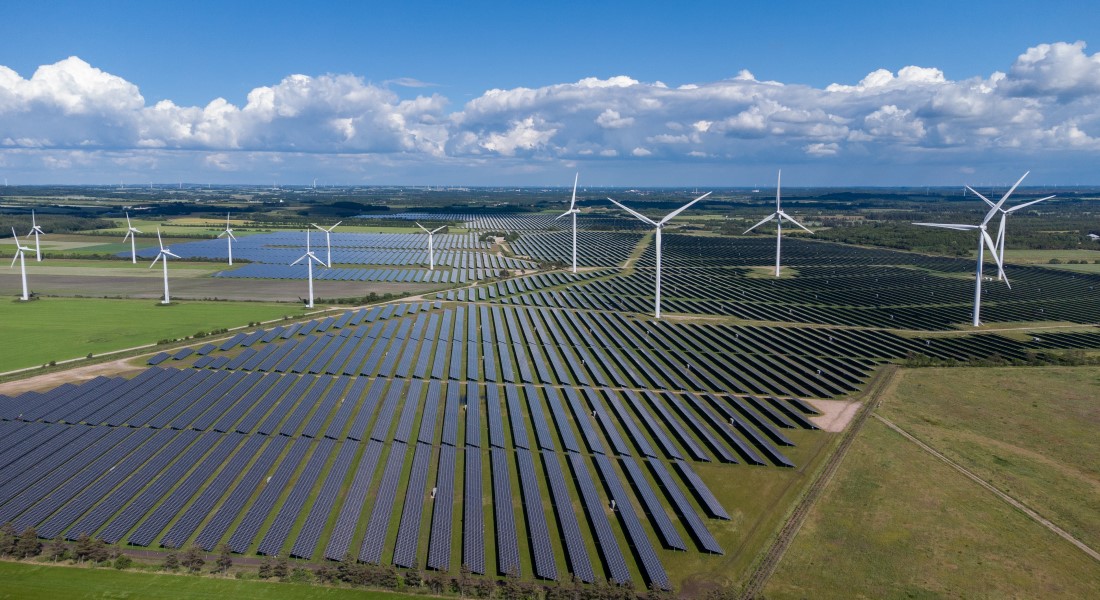 No fewer than five projects at three departments under the Faculty of Social Sciences are among the recipients of Independent Research Fund Denmark's 'Independent Green Research' programme.
The five projects, which are anchored at the Department of Anthropology, the Department of Sociology, Copenhagen Center for Social Data Science (SODAS) and the Department of Political Science, receive a total of DKK 15.8 million out of DKK 97 million awarded.
Commenting on the award, Jørgen Frøkiær, chair of the foundation's board, says:
"I am delighted that the level is so incredibly high. It is a programme in a class of its own for creating a breeding ground for the research ideas that will really make a difference to the green transition, because it provides space and funding for researchers' own promising ideas."
The five awarded projects anchored under SAMF are:
Green Rural Subjects: Land concentration and reconfigured rural relations in the green transition
Inge-Merete Hougaard, Postdoc, Department of Anthropology (DKK 3.2m)
Afforestation, renewable energy and carbon sequestration are taking up more and more land around the world. As climate change opens up new business opportunities, the land property market is attracting both new investors and existing large landowners.
The increased concentration of land affects local people's ability to access and own land, though these effects have different implications in different geographical contexts.
A new project will investigate how the green transition in Denmark and Colombia change the relation between rural citizens and the state when land ownership becomes increasingly concentrated.
"I think that studying the two cases together can bring new insights to how rural relations are reconfigured in the green transition, and how the green transition can be conducive for social and environmental justice," says Inge-Merete Hougaard.
Oracular modeling: Translation in Climate Forecasts (OMODE)
Cecillie Rubow, Associate Professor at the Department of Anthropology (DKK 3.2m)
Despite their scientific foundation, climate models are functionally akin to oracles. In both cases, statements about the future need to be translated and interpreted to lead to societal and behavioural changes.
The OMODE project examines how climate models' future predictions are translated into action through effective translations, including the use of visualisation, and how such translations impact political negotiations on green transition. This is done by following two examples of climate modelling: the Allen Institute for AI (Seattle), which models complex simulations of future climate, and the ASEAN Center for Energy's (Jakarta) modelling of Southeast Asia's energy systems.
By combining ethnographic fieldwork in the organisations with collaborative research in two Danish organisations (CONCITO and Danish Design Centre), the project will ultimately design a model for translating the scientific data of climate models into concrete social action proposals.
The project also involves two postdocs, Kristian Hoeck and Asmus Rungby.
Transnational Governance and the Politics of Transformative Change at the Climate-Biodiversity Frontier
Michele Betsill, Professor, Department of Politica Science (DKK 3.2m)
The project focuses on how non-state actors, through so-called transnational governance initiatives (TGIs), are attempting to simultaneously address climate change, global biodiversity loss and social justice. This comes against the backdrop of a growing realisation that climate change and biodiversity loss are interlinked and must be addressed simultaneously through 'transformative change'.
The project maps which types of transnational initiatives are emerging with such a broad scope, and how the work is being framed and enacted. At the centre is the development of a new and open database that will will enable scholarship to catch up with the rapidly unfolding developments in the global arena.
"We want to illuminate how fundamental political questions are being addressed in relation to linking climate change, biodiversity loss and social justice goals," says project manager Michele Betsill. "Whose rights and interests should be protected? How should burdens and benefits be distributed? And how do you trade-off the different goals, and who should do it?"
The project also involves Harriet Bulkeley, Durham University, Stacy VanDeveer, University of Massachusetts Boston, and a PhD student.
Ecological critique and civic experiments in plant-based agricultural alternatives (CIVEX)
Anders Blok, Associate Professor, Department of Sociology and Copenhagen Center for Social Data Science (SODAS) (DKK 3.2m)
Activists' ecological critiques can play crucial roles in the green transition, but research still knows little about how, when, and why civil society is able to persuade environmental and climate policy elites to expand the depth and scope of green transition initiatives.
Focusing on animal-industrial agriculture, which poses a particular challenge to the green transition, the project maps and examines organisations and grassroots groups' criticism of the sector and their attempts to promote plant-based alternatives. At the same time, the project analyses the contact and interaction of such critical groups with political elites in the so-called reform nexus, answering the question under what circumstances critiques can induce shifts in dominant policies.
"With the CIVEX project, we get the chance to grasp better the critical and constructive roles of civil society in the green transition of Danish agriculture. Besides hopefully informing democratic debate, we also create new and theoretically relevant sociological knowledge on how green critique spurs transition processes along," says principal investigator Anders Blok, who will work together with a postdoc on the project.
Green Justice
Merlin Schaeffer, Professor, Department of Sociology (DKK 3.2m)
How can we transition to green energy production and consumption while ensuring citizens perceive the process as fair and equitable?
The Green Justice project will conduct a series of survey experiments to elicit citizens' perceptions of justice in relation to living near renewable energy sources and to the impact of rising energy and heating prices on housing affordability.
"Measures to mitigate climate change can impose unequal burdens on communities, especially on those living on the margins of society. This can undermine public support for the green transition, despite the generally strong public support for green policies," explains Merlin Schaeffer.
By conducting a series of three survey experiments among a representative sample of the Danish population, the project aims to better understand how the people living in Denmark would like to see the burdens of the green transition shared fairly and the extent to which they expect to be involved in the planning of green initiatives.
See summaries of all awarded projects at DFF .
Topics